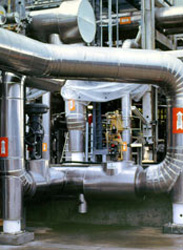 CPC has been producing Barium compounds since 1933.
Barium Carbonate BaCO3, is a major raw material in the manufacture of porcelain enamel frits, glazes, ferrite magnets, barium titanate, barium sulfate, miscellaneous barium chemicals and various types of glass including television picture tubes, reflective glass beads and other specialty scientific, optical and art glasses.
It is also used for the precipitation and removal of sulfates in various chemical processes and for the prevention of scum in the manufacture of face brick.